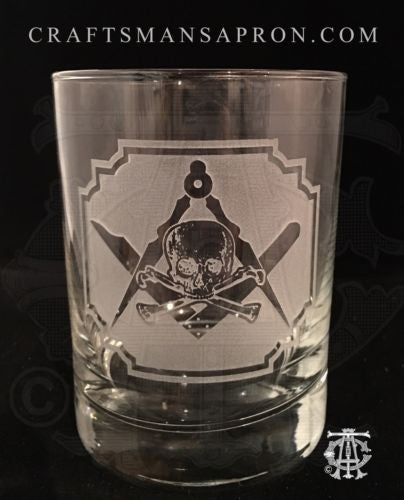 Memento Mori Masonic Rocks Glass
The Craftsman's Apron
Regular price $30.00 Sale
Product Description

The unique deep carving method for creating these rocks glasses offers deep-relief images that are far more substantial and permanent than conventional laser engraving or surface etching. You have to feel the face of these glasses to believe it!
This item was originally titled Silence & Circumspection Masonic Rocks Glass.
Vision
The Craftsman's Apron is dedicated to providing Freemasons with the highest quality Masonic regalia, gifts, and personal effects available. Our goal is to help our noble Craft regain the elegance and dignity that was once the hallmark of Freemasonry and for our regalia to be recognized as the distinguished badge of every Mason.