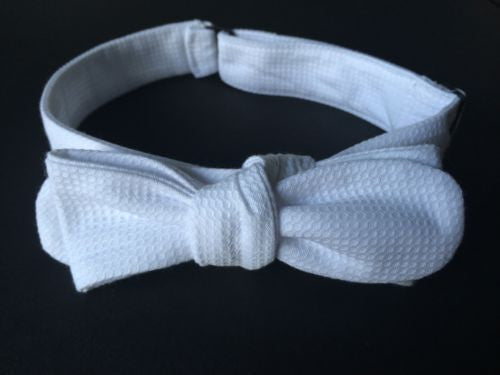 "The Victorian" Pique White Masonic Bowtie
The Craftsman's Apron
Regular price $45.00 Sale
Product Description
This Masonic tie is 100% cotton and hand cut from our original patters at our facility in Franklin, Tennessee. They are based on original examples from the period from which the names are derived. These are "tie yourself" ties.
Available in Large (Fits 15" to 18" Neck) and X-Large (Fits 18" to 22" Neck).
Please allow 2 weeks for delivery.
Please contact us for orders of 10 or more.
Vision
The Craftsman's Apron is dedicated to providing Freemasons with the highest quality Masonic regalia, gifts, and personal effects available. Our goal is to help our noble Craft regain the elegance and dignity that was once the hallmark of Freemasonry and for our regalia to be recognized as the distinguished badge of every Mason.