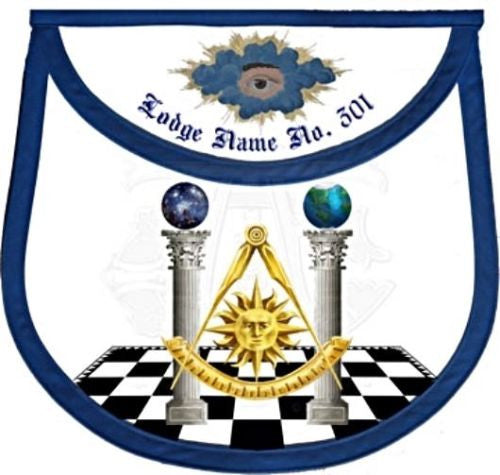 "The Mosaic" Past Master Masonic Apron
The Craftsman's Apron
Regular price $249.00 Sale
Product Description
Another classic design by Bro. Patrick Craddock featuring the two pillars and the mosaic pavement. "The Mosaic" is an attractive and meaningful apron that any Past Master would be proud to wear. A 100% handmade lambskin apron. Personalize with your name and Lodge name and number.
Please allow for 4 weeks to ship as every apron is made-to-order.
Craftsmanship
It is our belief that quality , and not mere convenience, is the mark of distinction in the Craft. We only use real lambskin for our leather aprons because it is our belief that each Brother's "Badge of a Mason" should be a direct and personal reflection of his commitment to the Craft. Each apron is hand cut and hand made by our artisan craftsmen, and, should a Brother or Lodge wish, we will create a distinctive - bespoke - design that is specific to the individual or Lodge. This drive for unapologetic quality permeates our company and is reflected in every product that we produce.