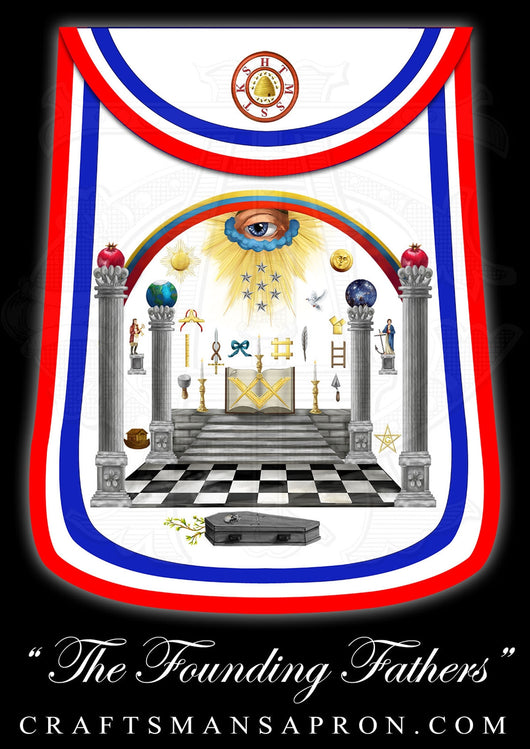 "The Founding Fathers" Masonic Apron
The Craftsman's Apron
Regular price $249.00 Sale
100% lambskin Masonic apron with a red cotton trim and backing. This visually stunning and colorful apron is a representation of a Colonial-Era apron design that is rumored to have been presented to Bro. George Washington by the Marquis de Lafayette. The apron is approximately 16" x 20" and larger in length than a standard apron. It is replete with Masonic symbolism commonly seen on regalia from the 18th century.
Please allow for 4 weeks to ship as every apron is made-to-order.
Masonic Apron Craftsmanship
It is our belief that quality , and not mere convenience, is the mark of distinction in the Craft. We only use real lambskin for our leather aprons because it is our belief that each Brother's "Badge of a Mason" should be a direct and personal reflection of his commitment to the Craft. Each apron is hand cut and hand made by our artisan craftsmen, and, should a Brother or Lodge wish, we will create a distinctive - bespoke - design that is specific to the individual or Lodge. This drive for unapologetic quality permeates our company and is reflected in every product that we produce.